So, being affectionately desirous of you, we were ready to share with you not only the gospel of God but also our own selves, because you had become very dear to us.
The Good News of Jesus transforms us! We are brought from death to life as we grow in our knowledge and understanding of Jesus transforming work. We are committed to follow Christ, together! As we grow in our faith we will also grow in our relationships with those around us as we lock arms in service, join together in prayer, and read God's Word with one another. Belonging at NMBC is more than just attending a service on Sundays - it's doing life together as we grow as followers and lovers of Jesus!
Sunday Morning Bible Studies & Learning Labs
Get Connected. Go Deeper.
NMBC has classes and learning labs for all adults on Sunday mornings during our 9am worship service in the Griggs Ministry House as well as a group that meets in the Bethany Ministry House for a Spanish speaking study. These groups are designed to gather adults together, search the Scriptures, join together in prayer, and enjoy a time of fellowship. Not only will this grow you in your understanding of the Scriptures but will also grow your relationships here at NMBC!
Learning Labs are geared to provide a deeper study of the Scriptures, core beliefs of the faith, & foundational attitudes and disciplines needed for the Christian life. Learning Labs provide classroom discussion and interaction as we grow and learn together. You can view previous Learning Labs below. We encourage you to start attending a Learning Lab this Sunday!
Limited videos available due COVID-19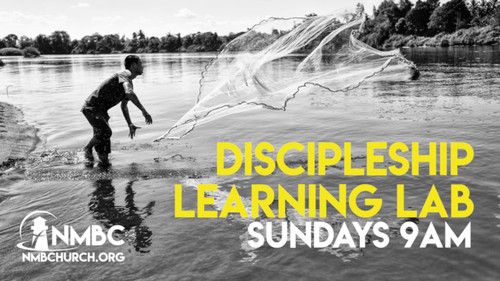 MOMSnext (a division of MOPS International ): A moms ministry to help meet the needs for mothers of school aged children 1st-12th grade. What you can expect at a meeting is food/fellowship, relevant speakers/videos about specific topics, small group discussions, and occasional creative activities/service projects. We'll be meeting two Friday mornings a month, from 9:30–11:30am, in the lower level of the church. If you'd like more information about how to become a part of this ministry and/or how you can help serve,
please contact Vanessa Briggs.
2020-2021 Schedule TBD.
Men, join us every other month as we come together to enjoy a great breakfast (seriously! You're going to love it!)! We come together not only to eat breakfast, but catch up with one another. Each breakfast we have a man from the church share a brief message and spend sometime together praying for one another.
Contact Dominic DelRusso for more info!